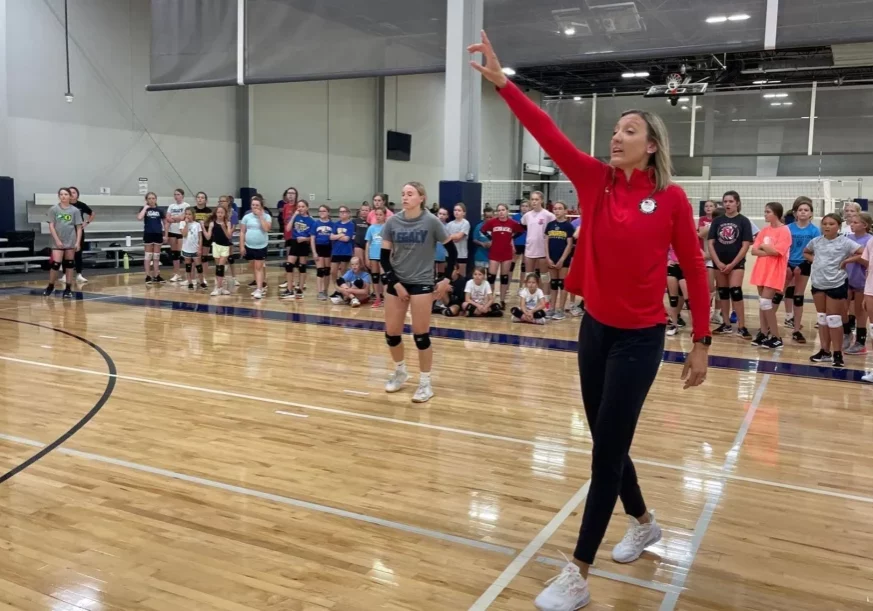 Let's Get Ready for School Tryouts!
Readiness Camps: help players get ready for the School volleyball tryouts.  All Skills will be the focus of these camps to prepare the athletes for their schools upcoming season tryouts.
Competition Camps: The best part of the game is the competition.  Grab a friend and have some fun!  Get ready to play some volleyball & win some prizes!
Open Gym: Come on in and play volleyball.  Practice on the skills that you want to work on or just scrimmage with other players.  Grab a few friends and come hang out with us!
MIDDLE SCHOOL READINESS CAMPS
| | | | | |
| --- | --- | --- | --- | --- |
| Open Gym | July 31 | 9:00am-11:00am | $10/Session | The Mark |
| Middle School Readiness Camp | July 31 | 6:00pm-8:00pm | $40/Session | The Mark |
| Competition Camp | August 1 | 9:00am-12:00am | $20/Session | The Mark |
| Middle School Readiness Camp | August 1 | 1:00pm-3:00pm | $40/Session | The Mark |
| Open Gym | August 7 | 9:00am-11:00am | $10/Session | The Mark |
| Competition Camp | August 8 | 9:00am-12:00am | $20/Session | The Mark |
HIGH SCHOOL READINESS CAMPS
| | | | | |
| --- | --- | --- | --- | --- |
| Open Gym | July 31 | 9:00am-11:00am | $10/Session | The Mark |
| High School Readiness Camp | July 31 | 1:00pm-3:00pm | $40/Session | The Mark |
| Competition Camp | August 1 | 9:00am-12:00am | $20/Session | The Mark |
| High School Readiness Camp | August 1 | 6:00pm-8:00pm | $40/Session | The Mark |
| Open Gym | August 7 | 9:00am-11:00am | $10/Session | The Mark |
| Competition Camp | August 8 | 9:00am-12:00am | $20/Session | The Mark |